Local Septic Tank Pumping | Septic Tank Pumping Near Me
If you have a septic system, you know it's an incredibly important plumbing system for your home or business. While they are very important, the maintenance for them can sometimes take a back seat. This is pretty common due to the fact that it's underground, so we don't really think twice about it. However, maintenance is so important for our septic system and needs to be done every three or five years. But there are a few factors that determine how often it should be maintained, which is the number of people in your home or business, how much wastewater is created, and how many solids are in the wastewater. If you aren't sure if you need septic tank service, but you have a lot of people who live at your home or work at your business, call SC Septic today.
At SC Septic we are able to provide our clients with septic pumping for homeowners and business owners in Greer, South Carolina. Septic pumping services include removing liquids, solids, and sludge from the septic system. Having your septic system pumped is going to save you money, keep you safe, as well as extend the life of the septic system. If it has been more than three or five years since you last had your septic system pumped, please call us to set up an appointment today.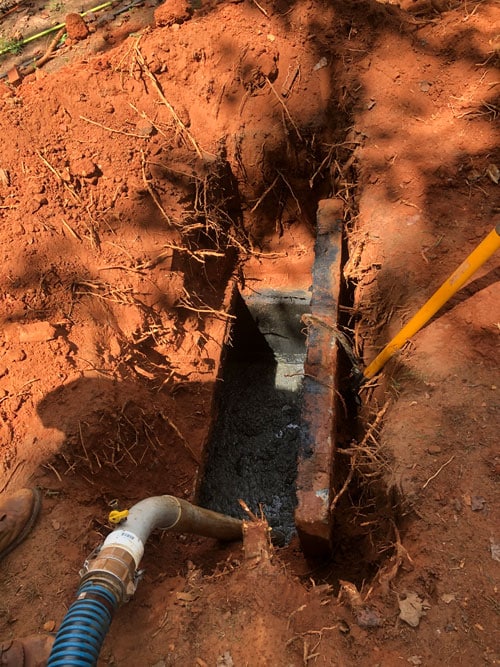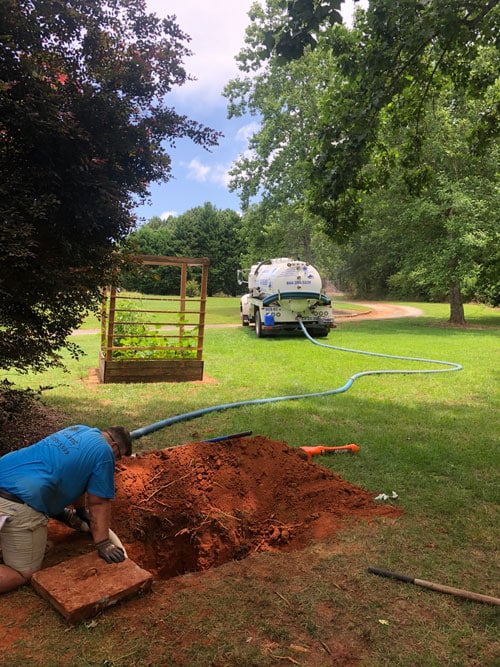 Greer Septic Tank Pumping
Has it been years since your last Greer septic pumping service? Avoid frequent clogs, sewage backups and other unpleasant plumbing problems by investing in professional septic tank cleaning in Greer, South Carolina. At SC Septic, our professionals offer high quality septic services including septic tank pumping in Greer and nearby area communities. Have you been searching the internet for "septic tank pumping near me"? Discuss your needs one on one with our knowledgeable staff and find out how our Greer septic services can help extend the longevity and efficiency of your waste management system.
In most cases, a property owner will need to invest in a Greer septic tank pumping at least once every 2 to 4 years. The specific timeframe for your tank will depend on a variety of factors like the size of your tank, the number of people using the septic system, average daily water usage and more. If you are unsure about the frequency of your Greer septic tank pumping services, speak with our team today. We specialize in septic tank pumping near me and can create a customized maintenance plan that will work best with your unique needs, lifestyle and budget.
Our experienced technicians are ready to put their tools and training to work for your property. We offer premium septic installation, repair and replacement, as well as reliable Greer septic tank pumping services. Speak with our friendly customer care team to learn more about our wide variety of offerings or to schedule an appointment with a septic specialist in Greer, SC or a surrounding metro area neighborhood.
Septic Tank Pumping Near Me
A septic tank gives you the ability to safely and securely dispose of waste and wastewater without the need for a sewer connection. However, while septic tanks may be large, they can and do eventually fill up with waste. Tanks have drain fields designed for getting rid of the gallons and gallons of water that flow through them, but the waste needs to be properly contained until it can be extracted for treatment. When your tank is full and your drains are starting to back up from it, turn to SC Septic for dependable, safe, and sanitary septic tank pumping services that get your tank cleaned out and ready for years of additional use.
SC Septic treats your septic system with world-class care and professionalism that only we can provide. As the most knowledgeable and trusted name in Greer septic tank services, we offer an unmatched experience.
We arrive on-time to your appointment, thanks to our great accessibility and equipment, you don't have to run around the internet searching for "septic tank pumping near me" – we will send the nearest technician to your property in a hurry.
Our trucks use the latest equipment and we're able to handle pumping for tanks of any capacity—from small homes to large complexes alike. No septic tank pumping project is too large for our team to handle, and we do everything we can to get the job done as quickly and safely as possible.
Once your pumping service is complete, we can even set up your tank to work properly again with the right additives, enzymes, and other substances needed for optimal and dependable operation.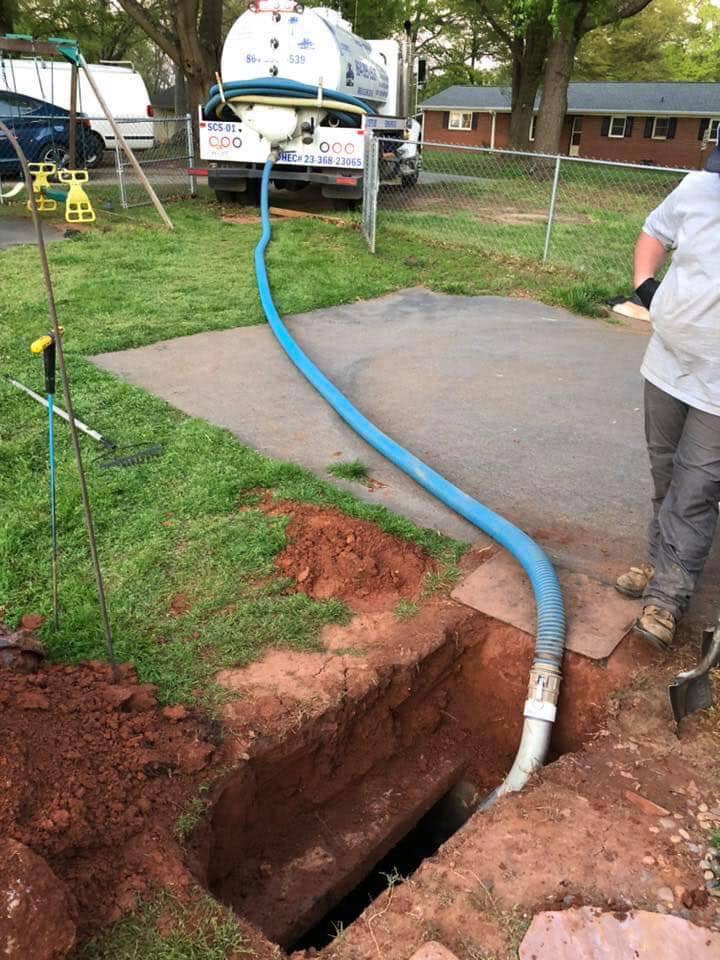 Septic Tank Pumping Greer SC
Septic tank pumping is an essential way to maintain your Greer, SC residential or commercial septic tank system. Because your septic tank services your home or business every day and does not carry your waste to a treatment plant, you need to have your tank pumped to remove the waste that has accumulated from your household use. There are several ways to tell if your septic tank needs pumping including, but not limited to, unusual or unpleasant odors, your sewer drains are running slowly, and water pools on your landscape. If water is pooling around your property or specifically pooling where the drain field is located, that is a more serious sign that your drain field is failing. Additionally, if you cannot remember the last time you had your septic tank pumped, it is highly-beneficial to schedule an appointment with one of our industry professionals at SC Septic to make sure your septic tank is properly pumped and will not lead to any harmful issues.
We specialize in a variety of septic tank pumping services in Greer, SC to keep your property running at its best potential throughout the year. More specifically, our team specializes in septic services including maintenance, repair, replacement, and installation. Your septic system is an essential aspect of your property because they completely support your Greer, SC home or business sewer system. Septic systems allow for your wastewater to be safely and properly treated never exposing your family, pets, customers, employees, and customers to harmful or toxic substances. Our team at SC Septic is comprised of expert industry professionals who work tirelessly to make sure your septic system is properly taken care of. One of the main ways your septic tank is serviced is through septic tank pumping. Call us now!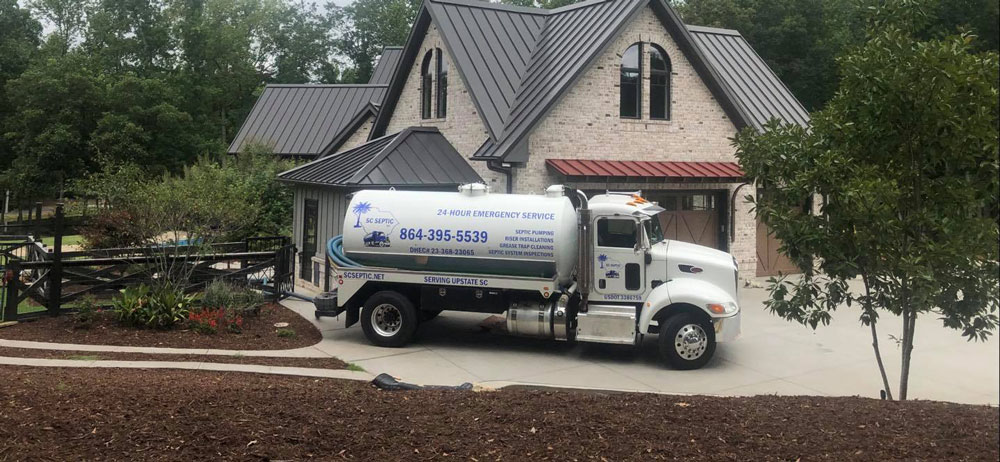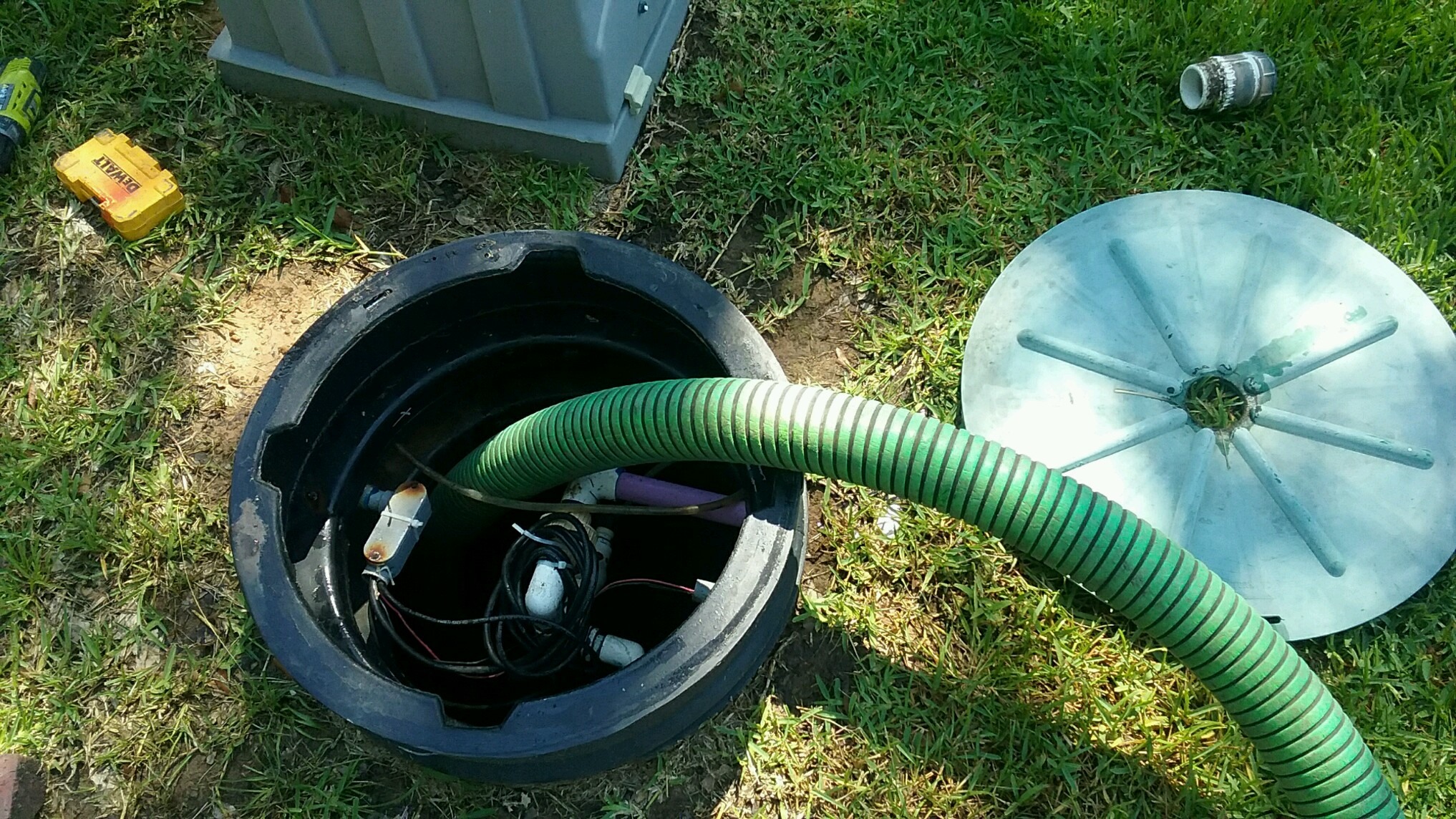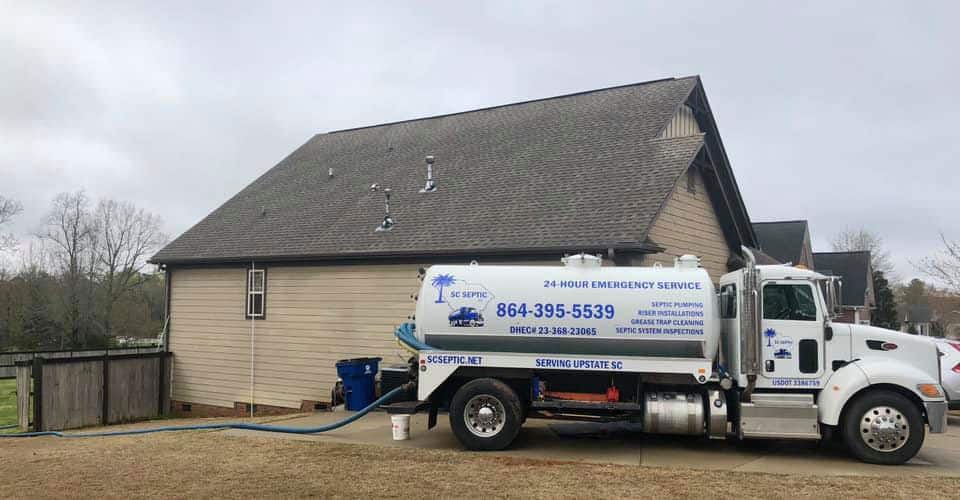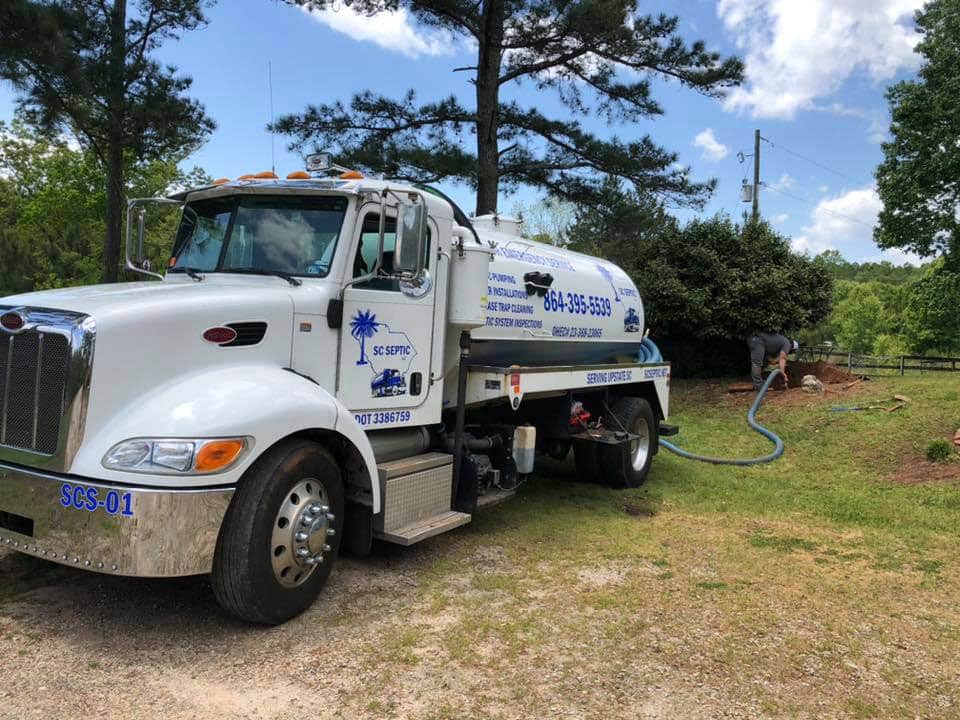 Septic Tank Pumping Companies
One of the main reasons septic systems fail, is understandably because most people don't know the warning signs. This is why it is so important to have your system inspected and tested regularly. By allowing a professional septic pumping company to take an in-depth look at the condition of your septic tank components, problems can be resolved, adjusted and corrected well in advance of becoming major catastrophes.
SC Septic provides reasonably priced septic tank pumping for all types of systems. Our honest and fair policy to our valued customers is what makes them repeatedly refer us to their friends and family. We can locate your septic system if you don't know exactly where it is located, by using a locating device known as a probe as well as other tools.
If you are experiencing problems and need reliable septic system repairs or maintenance in Greer, SC, our vast experience, training and knowledge of septic systems allows us to diagnose your system quickly and thoroughly. The days of searching the web for "septic tank pumping companies" are over. We will give you honest advice on how we can help you, and will always offer you the most cost effective service. Contact us today for appointment.