Local Septic Tank Pumping | Septic Tank Pumping Near Me
People rely on their waste water systems every day. It can be easy to dismiss septic care and maintenance because our pipes and plumbing are hidden behind the walls and beneath the ground. However, it doesn't take long to notice the consequences of neglect. It's difficult to ignore sewage backups, terrible smells in your backyard and messy puddles of toxic puddles forming near your children's swing set. A neglected septic tank can wreak havoc, and cost a small fortune in repairs and replacements. Luckily, there's a simple, affordable solution.
By scheduling regular septic pumping in Greer, you can have a fresh septic tank that will keep your waste water flowing smoothly. At SC Septic, our Greer septic pumping crew always puts our customer's first. We know how important it septic systems are to the health, comfort and wellbeing of our local community. We know that homes and businesses should have access to quality septic system pumping and septic system cleaning services they can depend on. If you're ready for your next Greer septic tank cleaning, call the team at SC Septic today.
Our team has built a reputation for providing top quality work from friendly and dependable septic tank service technicians. Each team member is licensed, background checked, and has gone through extensive training so you can have confidence in knowing your septic system will be professionally pumped out.
To learn more about our septic pumping services, we are available to discuss your needs and can help you schedule an appointment with a septic pumping expert who can provide your next septic pumping in Greer, South Carolina and the surrounding area.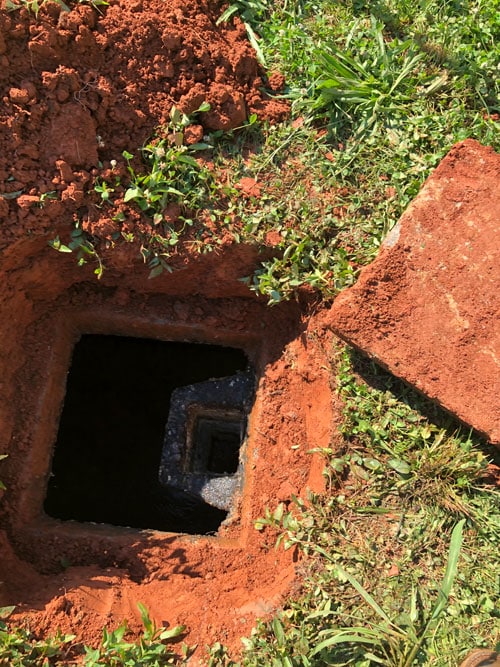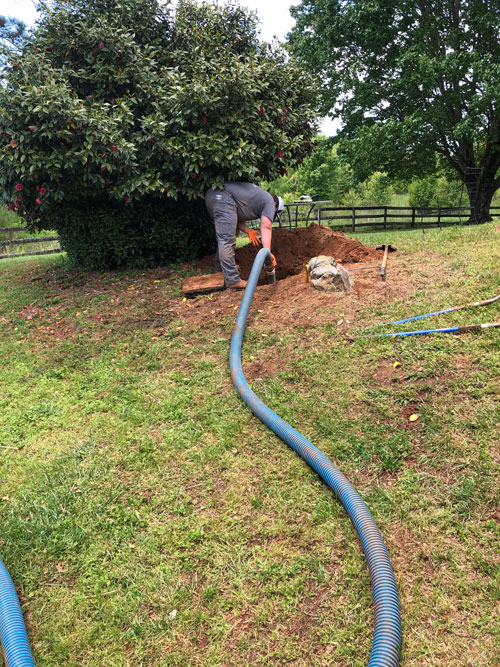 If you live in a home that uses a septic system, then you are either used to routine septic pumping or will have to get acclimated in short order. Unlike an interconnected sewer system, a private septic tank can't transport wastewater to a treatment facility, and most of what goes into the tank will stay there until it is removed via septic pumping. Depending on the size of your tank and the number of residents in your home, how often you need to have your tank pumped can vary, but you will have to do it sooner or later. To ensure that your tank stays within its capacity, we at Tampa Septic recommend getting septic pump-outs at least once a year, and we are just the team to provide that service for you.
Our team at SC Septic which has been serving the Greer, South Carolina area for many years. We encourage you to call us for all your Greer septic pumping needs. You'll get the benefit of our team's extensive experience in the industry as well as friendly, personable service. Our team wants to ensure that you never have to experience a septic malfunction or overflow, and our preventative measures start by putting you on a regular schedule of septic pumping–you won't have to worry about scheduling the next one, but can instead rest easy in the knowledge that our team is handling everything.
We at SC Septic are proud to serve the Greer community, and we want to help you take the best possible care of your home. If you are looking for a reliable team to handle your Greer septic pumping, just give us a call.
A septic tank gives you the ability to safely and securely dispose of waste and wastewater without the need for a sewer connection. However, while septic tanks may be large, they can and do eventually fill up with waste. Tanks have drain fields designed for getting rid of the gallons and gallons of water that flow through them, but the waste needs to be properly contained until it can be extracted for treatment. When your tank is full and your drains are starting to back up from it, turn to SC Septic for dependable, safe, and sanitary septic pumping services that get your tank cleaned out and ready for years of additional use.
Septic pumping isn't the prettiest job, but it's a necessary one. Our team will come to your Greer home with a specialized pumping truck that's designed for the handling and transport of waste and wastewater. You don't have to run around the internet searching for septic pumping near me – we will send the nearest technician to your property in a hurry. 
Once the waste is removed, our team then conducts a quick inspection and maintains your tank to prepare it for continued, ongoing use. 
For superior septic pumping services in Greer, turn to the experts at SC Septic. Contact us today!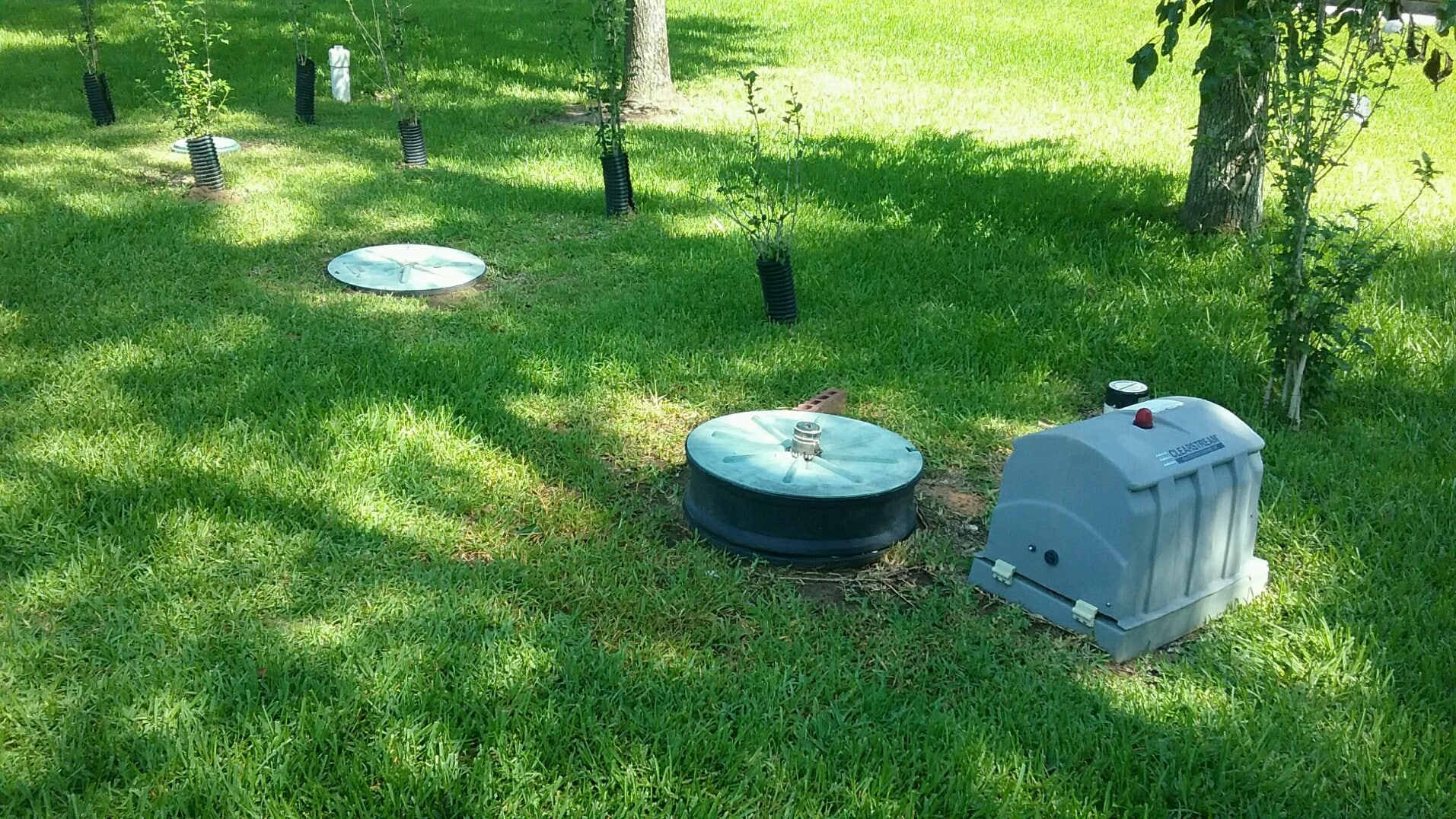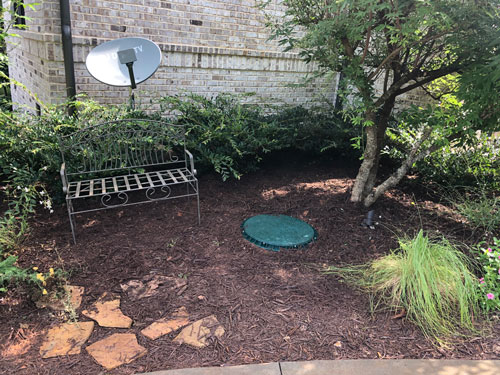 Septic Pumping Greer South Carolina
Septic systems are found in areas where city sewer system access is not available. These homes may be located in rural areas or may be older. In homes with septic systems, the sewer pipes carry waste away from the home and into a septic tank, where chemical processes break down waste, separate liquid from solid waste, and allow the liquid to seep out into a drain field.
The solid waste remains in the septic tank, gradually filling it up. If the tank gets too full, it becomes difficult for the entire system to function well. This is when you need septic tank pumping to remove that waste. As long as you pump the tank out regularly, it should last for many years.
How does septic pumping work? When you schedule our septic pumping services in Greer, South Carolina or the surrounding area, we'll show up with a large tanker truck. We'll attach one side of a hose to the truck and place the other side in your septic tank access hatch. Then we'll turn on a pump and get rid of all of the water, loose sludge, and floating waste.
When your septic tank pump-out is complete, we'll drive the truck away and empty the waste somewhere safe. You won't have to worry about it anymore and your system won't have to work extra hard because of all the waste that has built up inside it.
Rely on our skilled team of septic experts from SC Septic whenever you need septic pumping in Greer, South Carolina. We'll get to you quickly, work efficiently, and leave your tank working better than it has worked in a while. Call today to schedule your appointment!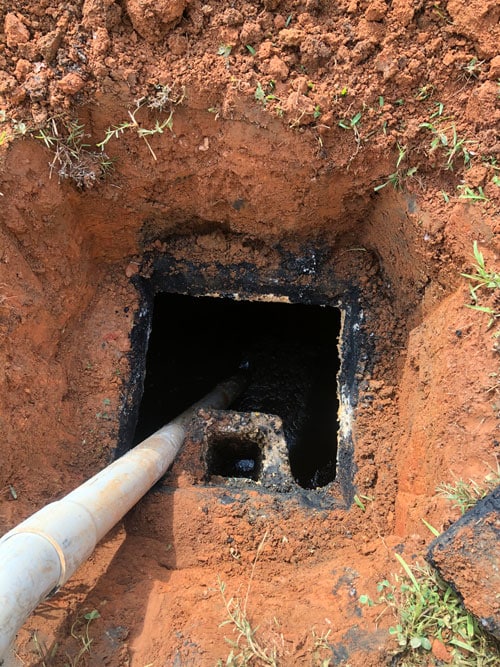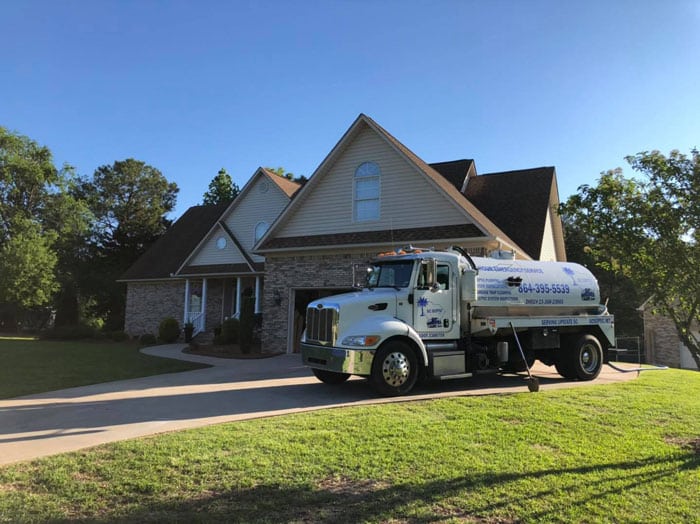 How much does septic pumping cost?
Septic tank pumping is an important service for anyone who has a septic system instead of standard city water and sewer hookups in their home. Regular septic tank pumping helps reduce maintenance and repair costs and provides a longer-lasting system and considering that the average septic tank can cost thousands to replace, regular cleanings are worth the investment. So, how much does a septic pumping cost?
Septic pumping costs will vary depending on the size of the tank, the type of pump or truck used, whether filters are cleaned or changed, and whether the drain lines need to be cleaned during the pumping process. The length of time that has passed since the last cleaning, as well as how often the septic system is used, will also be factors in determining how much you will pay.
Septic tanks should not go more than three years between pumping, maximum. This will depend on the size of the tank and the number of people using the system. Make sure that you have regular pumping done in addition to cleaning, as needed. 
If you're having a problem with your septic system in Greer, South Carolina, whether residential or commercial, don't hesitate to contact SC Septic now!