Emergency Septic Tank Pumping
Local Septic Tank Pumping | Septic Tank Pumping Near Me
Emergency Septic Tank Pumping
If your septic system isn't draining properly, raw sewage can suddenly back up into your building or home and create large puddles on your property. Exposed sewage is not only an unpleasant mess, but it can also pose serious health risks to anyone who comes in contact with the bacteria including people and pets.
If you need an emergency septic tank pumping, SC Septic is here for you. We're available 24 hours a day, 7 days a week to take care of your emergency septic pumping services.
When to Call for Emergency Septic Tank Pumping
There are several signs your septic system may require emergency services. Below are the most common signs.
Your drain field is flooding: in some cases, emergency septic issues may not appear inside of your home, but outside. If you are experiencing pooling water near your septic tank or drain field, that's a sure sign something is wrong with your septic system. Having septic tank risers would help.. Having septic tank risers would help..
Your toilets and drains are backing up: backed up toilets and drains are other surefire indications that you're in need of emergency septic services. To help protect your family from becoming exposed to hazardous septic waste, you'll want to have your septic system repaired immediately.
Sewage odor in your plumbing fixtures: when your toilets and drains are backing up, they may begin to emit foul odors.
Your septic alarm is going off: most modern septic systems are now equipped with alarms that will go off when there's a leak, clog or another type of maintenance issue.
These signs are most commonly caused by infrequent septic pumping and maintenance. If you're experiencing these signs, contact SC Septic. One of our septic system technicians will head to your property immediately, inspect your system, and diagnose the exact cause.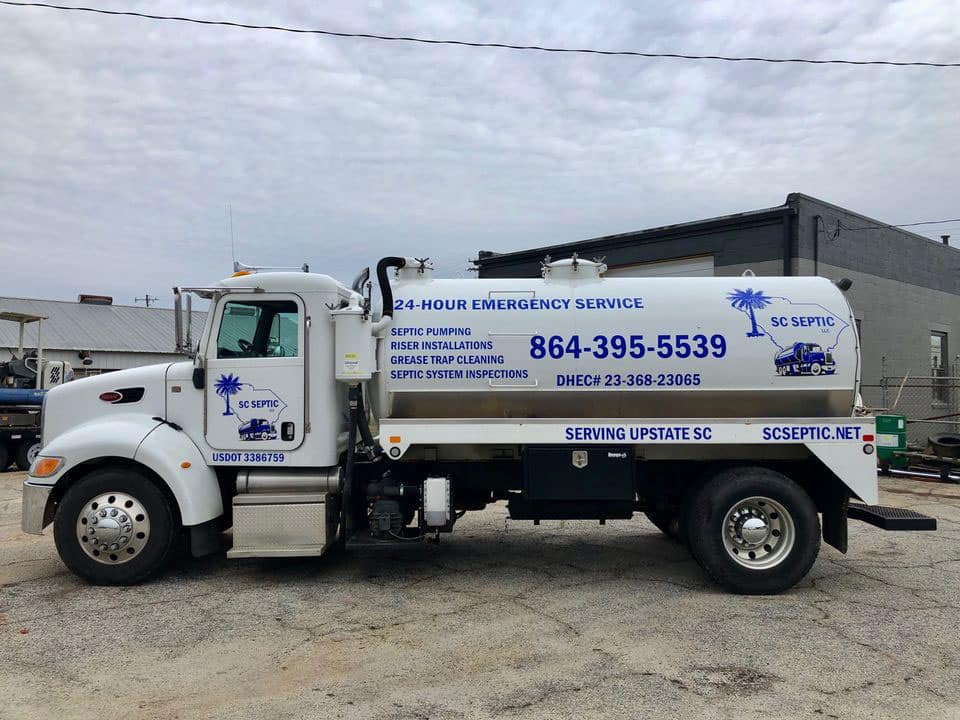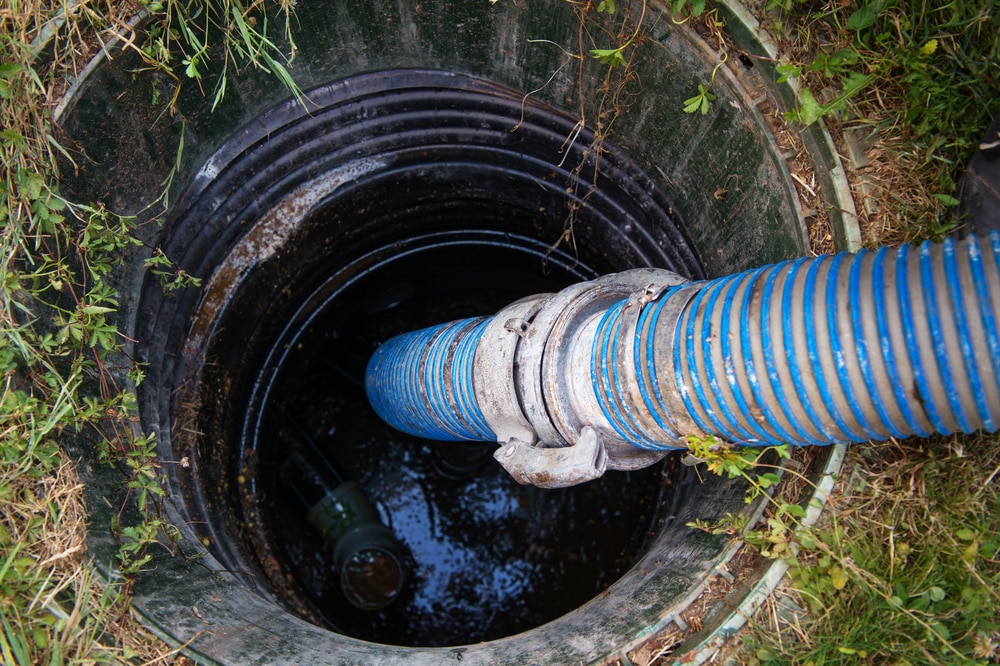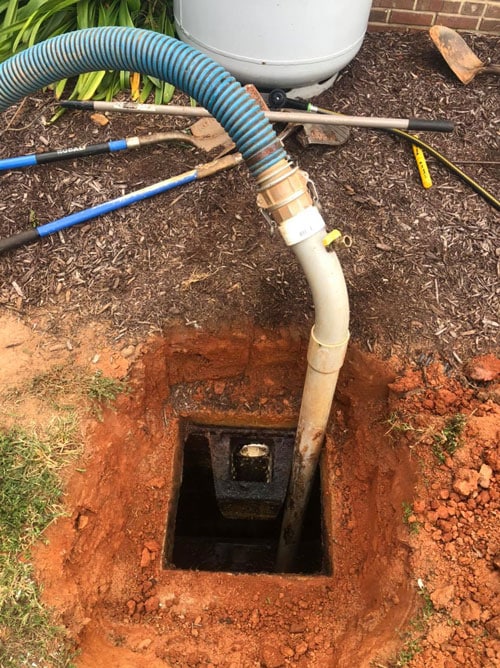 Greer Emergency Septic Tank Pumping
Many homeowners put off having their septic tanks pumped until it's absolutely necessary. There's only one problem: you'll usually wind up with major plumbing problems and you may have to pay more to have them fixed. Be proactive and get your tank cleaned regularly. The small investment you make will be worth it in the long run.
For comprehensive Greer Emergency Septic Tank Pumping services in at a great price, call SC Septic. Unlike some septic companies, we take the time to completely clear out your entire septic tank of all effluent, sludge, and scum. Once your tank is clean, we'll also conduct a visual inspection to check the condition of your system and determine if you are in need of any repairs.
For best results, our cost-effective pumping and cleaning service is recommended every two years. This ensures that your septic system is always operating at optimal performance and will help catch any problems before they become major issues or health concerns. To help make this task as convenient as possible, SC Septic can usually accommodate same-day requests, and even perform this service without the client being present.
Whether you've started to notice problems with your septic system or your tank is due for routine maintenance, contact SC Septic today. We can often accommodate same-day as well as emergency appointment requests in Greer. We provide free, over-the-phone estimates for our septic tank pumping service and charge one low price for pumping both sides of your tank (unlike many of the other Local Septic Companies who provide their quotes for pumping just one side of a tank). Call us now!
Emergency Septic Tank Pumping Greer SC
As a family-owned and operated company with over a decade of experience, we are focused on quality for our customers.
From septic inspections to septic tank pumping. We realize that septic cleaning is far more than just removing the sludge layer and solid wastes.
Our team takes pride in following a quality assurance model. Taking each of our septic system inspections through a step-by-step process. Ensuring your septic tank cleaning is serviced properly each and every time.
We can get to your septic job quicker than other septic service companies because of our abundance of professionals. If it is time to have some work done on your septic, make sure you have an expert from SC Septic doing the work for you. There is a reason customers have trusted us for years.
No one wants to deal with the sight – and most importantly the smell – of sewage backing up due to a clogged septic tank. Scheduling regular maintenance to pump your septic system every 3-5 years is a simple fix for avoiding unbearable odors that can occur.
SC Septic handles emergency septic tank pumping as well! If you happen to find yourself in the unfortunate situation of waiting too long to take action, give us a call. Schedule a septic inspection today for immediate help with pumping your septic tank!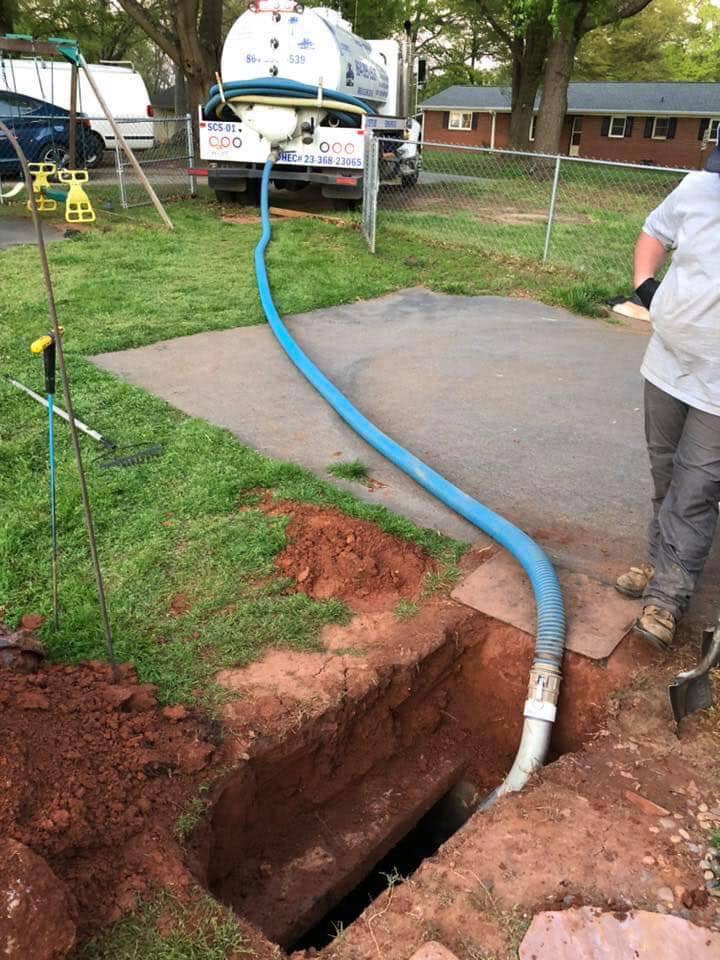 Emergency Septic Tank Pumping Near Me
You can never predict when disaster will occur. This is especially true when it comes to your septic system. However, you can prevent clogs from causing a major mess in your home or business with septic services from SC Septic. For more than a decade, residential clients have trusted us for septic tank services on any make or model.
We are available around the clock to perform emergency septic tank pumping in Greer, SC, and surrounding areas. It does not matter if you need septic pumping or are searching for last-minute assistance in Greer, we are ready to assist you. Many area residents rely on us when they are seeking dependable septic companies in Greer, SC.
Before starting on your emergency septic tank pumping, we perform inspections in order to determine the current condition of your septic system and the kind of maintenance required. Our technicians are available 24 hours a day, 7 days a week to take on your services. This means no more wandering the web searching for "emergency septic tank pumping near me."
When you find yourself in need of an emergency septic tank pumping, do not hesitate to turn to us for support. Contact us today to see what we can do for you.