Local Septic Tank Pumping | Septic Tank Pumping Near Me
If you're having septic emergencies, look no further than SC Septic and our more than a decade of experience for all things septic. Based in Greer, South Carolina, you can be sure that your septic issues will be handled by professionals. Leave the dirty work to us and don't worry about wait times because SC Septic offers round the clock service 7 days a week to ensure your emergency septic service don't become something to worry about. Call us today for a free quote and to learn more about SC Septic services which include septic pumping, septic cleaning, septic maintenance, septic installation and septic repair.
What if you find yourself looking for something outside of those services? A septic emergency in the middle of the night and you panic not knowing what to do. This sort of thing happens quite often and it is mainly due to a neglected septic system. Your septic system is a pretty straightforward system that will usually not fail unless of course you do extreme things like pour 100 liters of oil down your drain or flush odd things down the toilet that have no business being down there. If you have someone pump your septic tank regularly, you should be all right but sometimes there are septic emergencies for which we do not account for.
Call us today for more information regarding our emergency septic service or pricing. Our friendly, helpful and knowledgeable staff will be happy to assist you.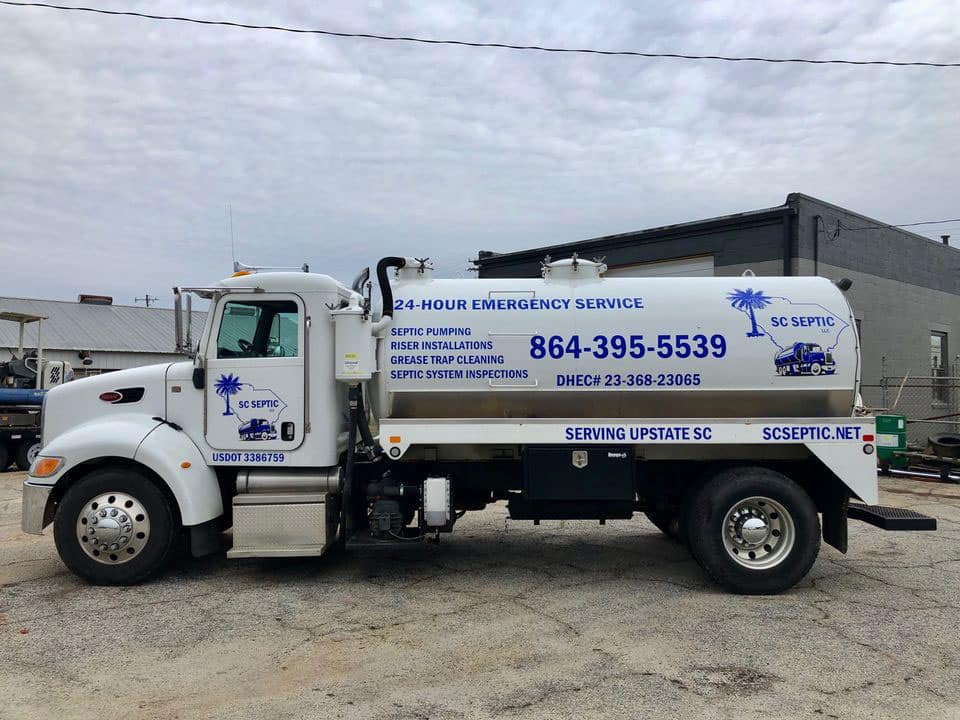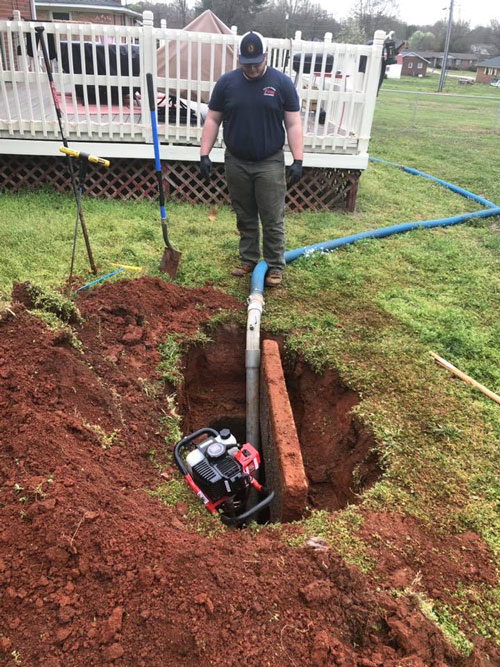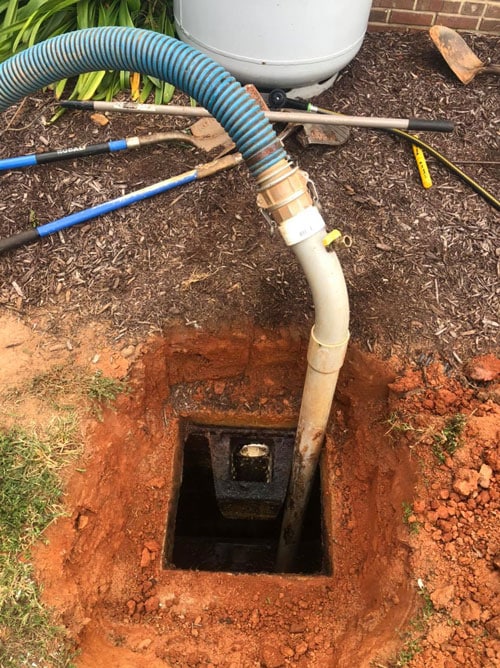 Greer Emergency Septic Service
You can never predict when disaster will occur. This is especially true when it comes to your septic system. However, you can prevent clogs from causing a major mess in your home or business with septic services from SC Septic. For more than a decade, residential clients have trusted us for septic tank services on any make or model.
We are available around the clock to perform emergency septic tank pumping  & cleaning in Greer, South Carolina, and surrounding areas. It does not matter if you need septic pumping or are searching for last-minute assistance in Greer, we are ready to assist you. Many area residents rely on us when they are seeking dependable septic companies in Greer, South Carolina.
Before starting on your emergency septic pumping, we perform inspections in order to determine the current condition of your septic system and the kind of maintenance required. Our technicians are available 24 hours a day, 7 days a week to take on your services. This means no more wandering the web searching for "emergency septic service near me."
When you find yourself in need of an emergency septic cleaning, do not hesitate to turn to us for support. Contact us today to see what we can do for you.
Local Emergency Septic Services
When you have a septic emergency such as a backup or overflow, you can't afford to wait around for assistance. That's why SC Septic proudly offers 24/7 local emergency septic services in Greer, SC to help fix the problem and eliminate the backup fast, efficiently, and within your budget. You see, we know first-hand how much damage a septic backup can cause, and the last thing we want is for you to have to deal with the mess and damage this type of emergency can leave behind.
As one of the hardest working septic companies in Greer, South Carolina, we pride ourselves on providing our customers with exceptional septic services backed by an unwavering commitment to honesty, integrity, and excellence in everything we do. As a local, family-owned-and-operated septic company, we're completely invested in the communities we serve. We believe in treating each and every client of ours with the utmost respect, courtesy, and kindness, not only because we understand just how stressful a septic emergency can be, but because we genuinely care about our friends and neighbors in our communities. If you have a septic emergency, partner with a winning team that always has your best interests in mind.
Don't wait and hope the problem fixes itself. Instead, give your friends at SC Septic a call for emergency assistance. Our dedicated technicians are available 24/7 to help you, regardless of whether it's a residential or commercial issue. We promise to respond to your call quickly, and we'll be equipped with all the necessary equipment, tools, and proven methods to make your emergency service as quick, efficient, and stress-free as possible. Contact us today by filling out the form below, and someone from our team will reach out to you shortly, or call us now for immediate assistance. At SC Septic, we're here for you!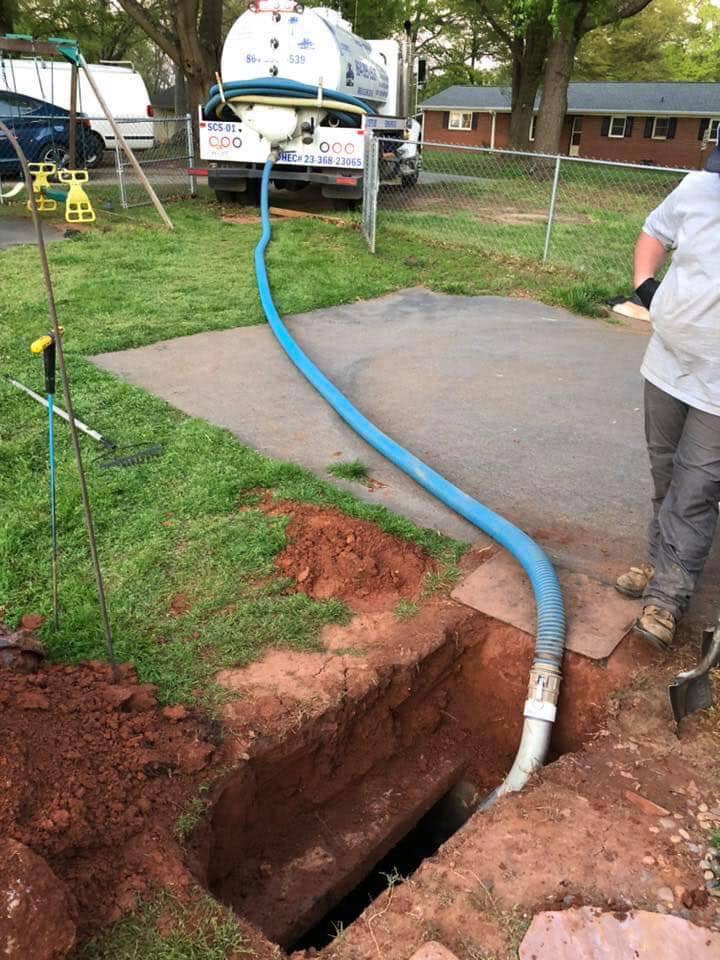 Emergency Septic Service Greer South Carolina
Septic disasters don't always strike at convenient times. That's why you can count on SC Septic to provide on-the-spot emergency septic tank service in Greer and throughout South Carolina. For more than 20 years, our many satisfied customers have trusted us to get their malfunctioning septic systems up and running again. With your household's sanitary conditions at stake, we waste no time in bringing our comprehensive, round-the-clock septic repairs to your residence.
A critical part of any property's wastewater drainage system is the septic tank. Household waste, both solid and liquid, travels through underground pipes. The septic system separates the sewage, leading the liquid waste to a drain field and the solid waste to the septic tank. Septic tanks can store high quantities of waste, but they can only hold so much before they need to be pumped (usually every 2 to 3 years). If neglected or damaged, the septic system may cause wastewater back-up, slow or blocked indoor drainage, foul odors, and the pooling of unsanitary wastewater around your septic tank or in the drain field.
No matter what time of day or night it is, you can rely on our company to complete your Emergency Septic Service Greer South Carolina and get your system fully functional again. Rely on our trusted and experienced professionals the next time you need 24-hour septic tank pumping.
Contact us for the upkeep of your drain field and for our other septic system services. We proudly serve our customers in the Greer, SC area.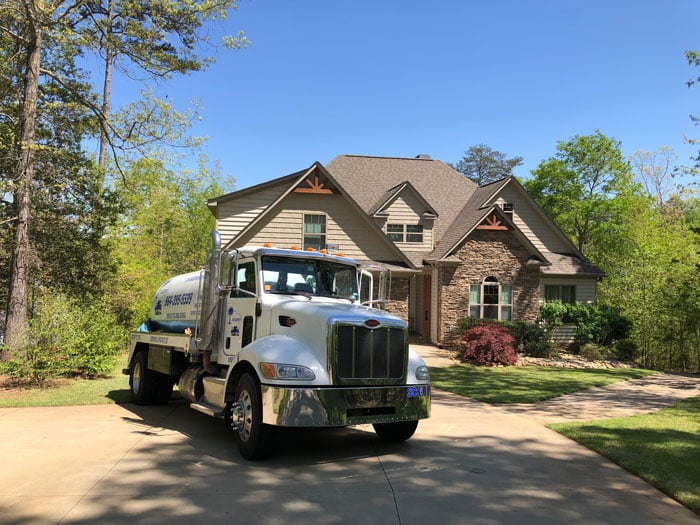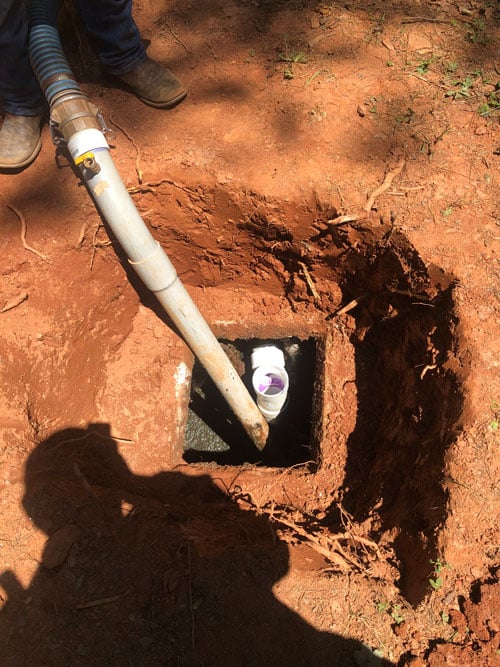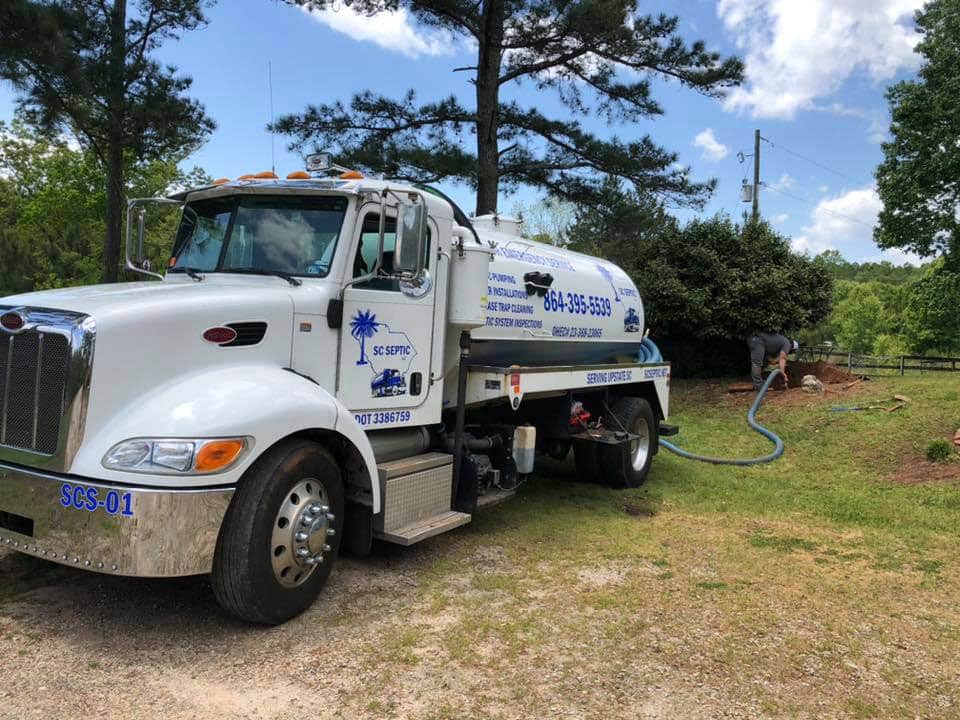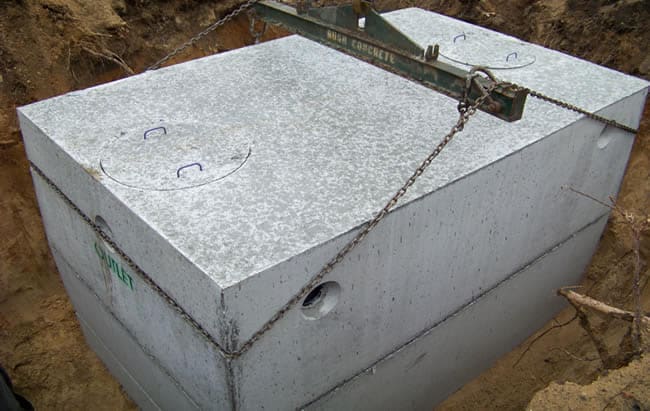 What are the signs that your septic tank is full?
Look out for signs that a septic tank is full to avoid encountering unpleasant problems.  Septic tanks require little maintenance, and provide many properties with both an economical and environmentally friendly way to disposing of wastewater.
While it's true they are low-maintenance, septic tanks still need to be inspected and emptied by a professional on a regular basis to prevent them from becoming a health hazard as well as keeping them in full working order.
Recognizing signs yours might be full is important, but it is best to get into the habit of having a tank emptied routinely to avoid it ever reaching that point.
Indicators your septic tank might be full
1. Odors. Smell of sewage is the best indicator that it needs cleaning up. When your septic system become inefficient the smell rising from the pipes indicates that it's time for the servicing. The smell can seep into the showers, sinks and toilets as well. The sewage will have a very foul odor. Bubbling in your toilet is another sign that your septic tank needs cleaning. All these things mean that your septic system is backing up. When this happens, call your septic professional immediately for emergency services.
2. Slow Drainage. If the drainage is slow whether it's your sink, toilet or sewer then it could mean there is a clog in them. But, if the problem persists even after unclogging them then it could mean that the septic system needs the cleaning. If you are experiencing this problem, then you can get your septic tank checked and treated.
3. Pooling of water. Pooling of water is another warning sign that your septic system is full. Pooling of water around the septic system itself is the sign that it's overflowing. When the tanks reach their capacity the solid waste will clog the drains and force the liquid to come the surface. This is a type of emergency situation you can face if your septic tanks are not cleaned or pumped regularly or when it is required. Luckily, there are septic tank emergency services that can help you deal with the problem.
Keeping your septic tank clean and well maintained is important for your home, health and efficiency. In case of emergency you can ask the professionals to come and check the water level of your septic tank. If you are dealing with a broken or full septic tank in Greer, South Carolina, contact SC Septic for emergency septic services.