Local Septic Tank Pumping | Septic Tank Pumping Near Me
If you are one of twenty percent of U.S. households that are not connected to a public sewer system, then chances are you have a septic system installed in your yard. A septic system is an onsite sewage maintenance system. While you are freed from paying monthly sewer bills to your local municipality, the responsibility of maintaining your septic system falls upon you. As such, you should have a reliable septic service provider such as SC Septic on hand. These professionals are private business that handle your septic cleaning, septic pumping, and other necessary maintenance. To hasten sewer maintenance, we recommend a septic tank riser installation.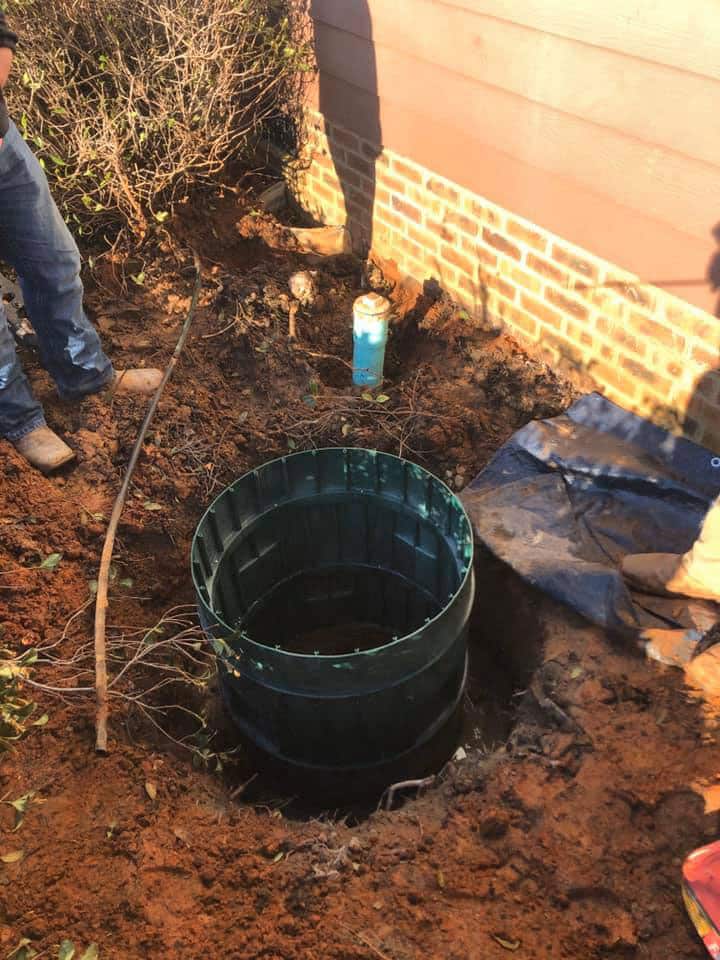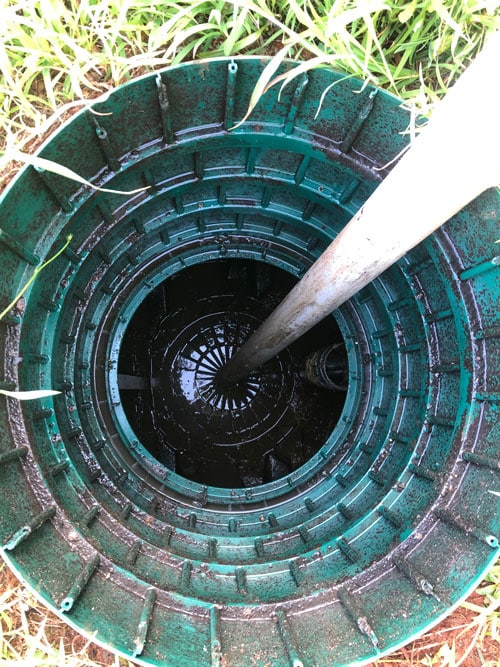 What Is a Septic Tank Riser?
Since septic tanks are installed several yards underground and even the lids are a few feet underground, locating and accessing the tank lid can be time-consuming and challenging. Even after finding its location, you or the septic professional will have to dig into the area to access the tank. A septic tank riser is a cost-efficient solution to this problem. A septic tank riser is a concrete or plastic pipe that runs up from your septic tank lid to make it easier for you or your septic service provider to access the septic tank.
SC Septic is a registered septic company in Greer, South Carolina with years of experience, skilled technicians, and a professional staff. Our state-of-the-art equipment helps us handle installations in a short amount of time and at an affordable rate to you. We have 24/7 emergency services available so that you never have to deal with septic issues on your own. Ready to partner up? Call us today to speak with a courteous staff member.
Are you tired of having to dig up the yard every time you need the septic tank serviced or pumped? We have a solution! The installation of Greer Septic Tank Risers and covers makes the process easier and faster for Greer, SC homeowners – and can even save you some money over time.
Septic Tank Risers are ultimately all about convenience. They are beneficial for homeowners who no longer want to remove sod and dig several feet into the ground to access their septic tank and make general maintenance of a septic tank easy. Installing an above-ground riser for immediate tank access (and no digging at all) would include many benefits such as no labor to dig up tank lid, and always knowing where your tank location is at just to name a few. Risers make it so much easier should you ever have to call a local septic service for an emergency septic service.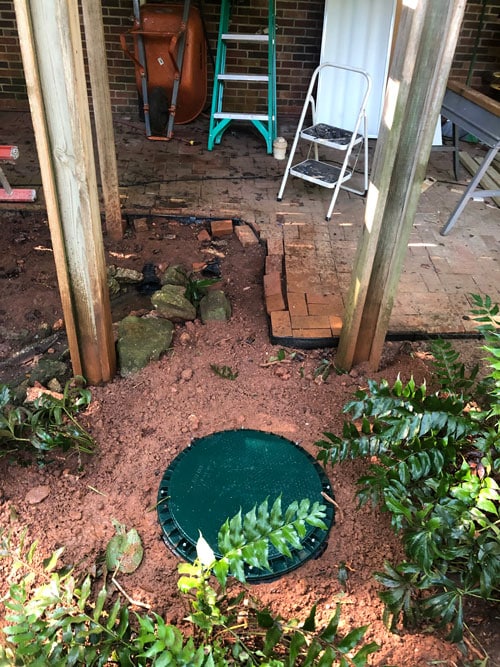 Choosing and Installing Septic Tank Risers
Risers can be made of PVC, polyethylene, or fiberglass. We typically recommend installing risers made of PVC, which is watertight, lightweight, and strong. While concrete risers might be cheaper, they are also far heavier and can crumble and decay over time. When installing a new riser, we will come out to your property to determine the current state of your tank and will review with you all of your options.  All riser lids have a locking system on them so they are safe for children and pets.
To install a new riser on your septic tank, call SC Septic today. We install risers for all customers in Greer, South Carolina. We are always happy to discuss with you – your individual septic tank needs.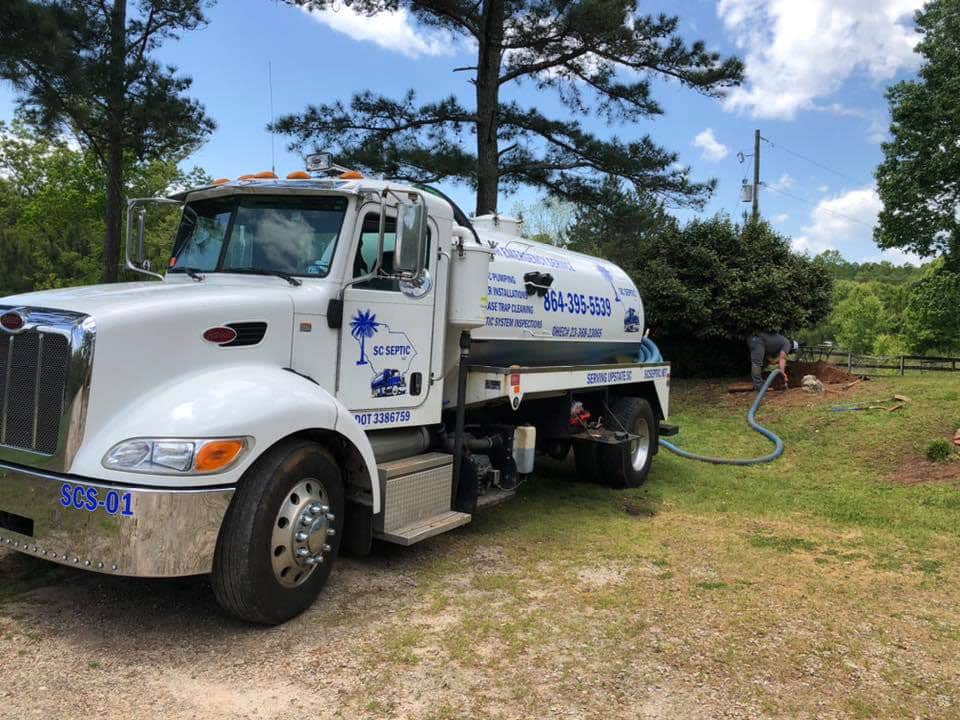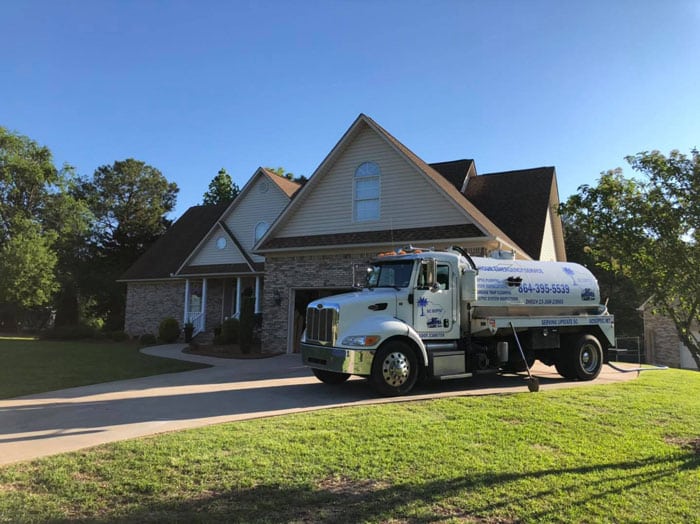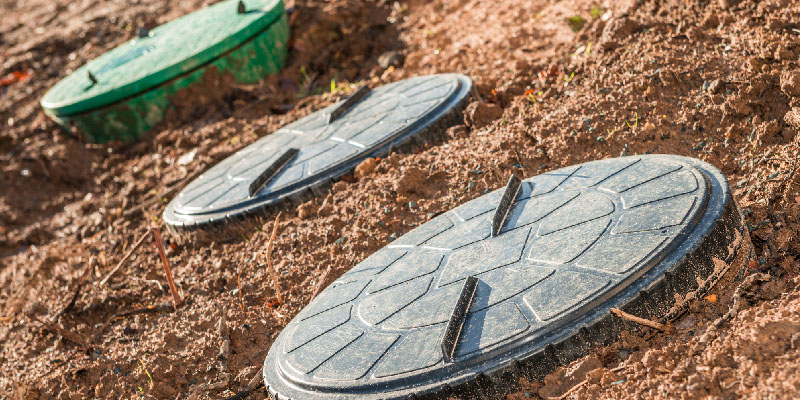 Septic Tank Risers Greer South Carolina
If you have an older septic system, you may find yourself asking, what is a septic tank riser? Older systems were generally installed to be out of sight out of mind; buried for 15-20 years with no thought given until it involved an emergency call for pumping or repair. Septic tank risers are now typically installed with newer septic systems and for good reason. Septic tank risers allow for easy ground-level access and improved visibility into the performance of your septic system. 
With a septic tank riser, minimal digging is required when pumping or evaluating issues with the system. In turn, this ultimately helps to reduce service costs.
Your septic system is one of the most important mechanical systems in your home. With a one-time installation fee, a septic tank riser will protect your septic system for years to come. The quick access for maintenance and pumping will almost immediately provide a return on your investment. You can also say goodbye to costly and unsightly digs at maintenance time. Even during the winter months when the ground is frozen, you'll be able to conduct a visual check of your septic system.
The out-of-sight-out-of-mind approach to your septic system leads to long-term problems and expensive emergency calls for repair. A septic tank riser is a relatively simple fix that will protect your system and save you money.
To learn more about how you could benefit from Septic Tank Risers Greer South Carolina, give us a call today for an appointment and FREE estimate.
Septic Tank Risers Near Me
One of the difficult parts about working on a septic tank system is that all of the parts are underground. This can make it very difficult to identify problems with your septic system until it is too late. A septic tank riser installation can make access to your septic tank much more convenient and actually save you money.
Why should you consider a Septic Tank Riser Installation?
A septic tank riser extends the top of a septic tank, causing the lid to be visible above the surface of the ground. Having risers on your septic system means that septic service professionals don't have to dig for, or locate your septic tank. It also means that septic tank workers have quick and easy access to the top of your tank, making it very quick and easy to perform routine maintenance and checks on the tank.
At SC Septic, we recommend the installation of septic tank risers and lids for every septic tank we service, because it will end up saving you money in the long run. You will no longer have to pay for septic tank locating, and service professionals will be able to do their job much quicker is there are problems with your septic tank. This means no more wandering the web searching for "septic tank risers near me." It's a win-win for the homeowner and the septic tank company.
If you would like to find out more information about septic tank risers and lids installation for your home, call SC Septic. We will be able to talk with you about options and can help you with the installation quickly and affordably!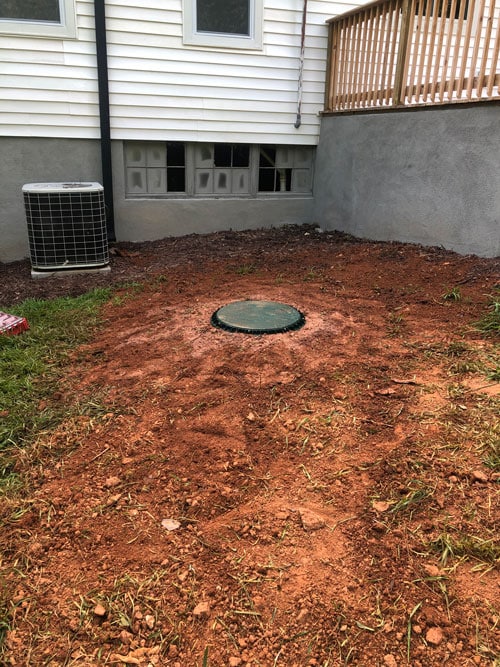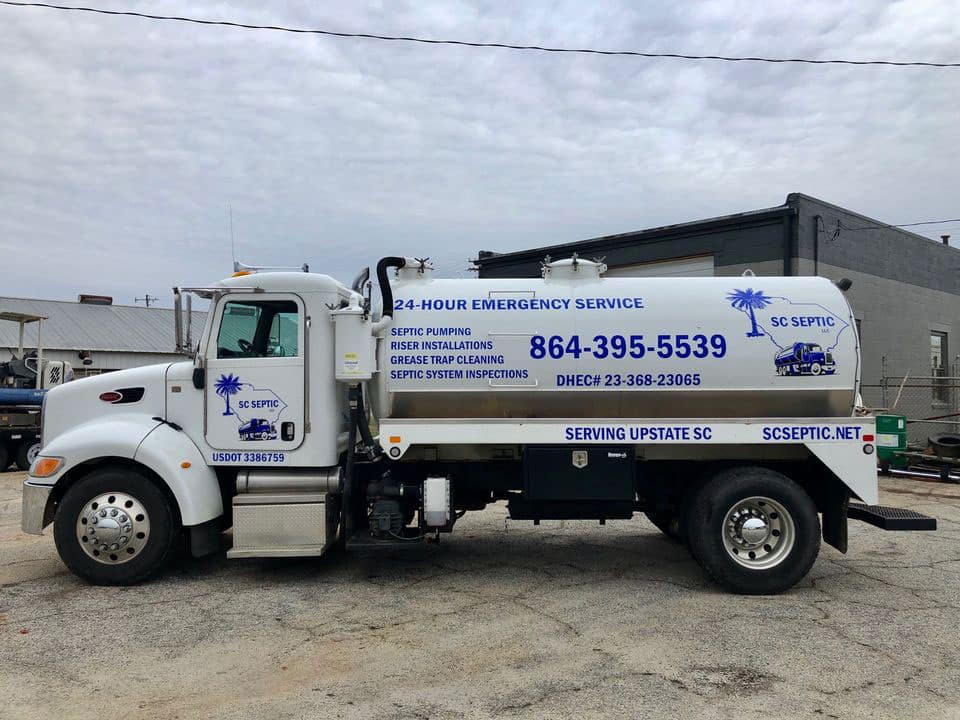 Local Septic Tank Risers Installers
Installing septic tank risers can make it much easier for you or your technician to access your belowground reservoir, but they don't come standard with most system installations. This is because access is needed so infrequently that many business owners and homeowners simply prefer to have the whole thing hidden from sight for aesthetics. At SC Septic, our technicians are glad to include them from the onset and can retrofit them at any point down the line, provided your unit is in good condition.
What's Involved in Installing Septic Tank Risers?
Interestingly, most municipalities consider this installation a change to the unit and, as such, they require a special permit to add them on. Our technicians are familiar with all the local codes and will obtain any necessary permits in advance, so you stay compliant with the law. During the installation, the top of the reservoir is cleared of soil and the existing covers are removed. Cement covers can be left on top of the reservoir and be closed up with it or can be removed entirely. During this time, children and pets should be kept out of the area, to ensure nobody falls in. Our technicians work fast to minimize the danger and are careful to keep the area clear for safety. Once the area is clear, the septic tank risers and lids are attached in place and the top of the reservoir is covered in dirt again.
Over the lifetime of your unit, risers are a sound investment. They save you money because excavation is no longer needed when your unit needs pumping, an inspection, or maintenance, and you can be sure you'll never have to pay someone to locate the reservoir again, either. SC Septic technicians have the training to ensure that your install will be performed safely and properly, as well as the experience to do it in an expeditious manner and to code. If you are looking for a Local Septic Tank Risers Installers or would like a comprehensive estimate on installing septic tank risers, give us a call today.